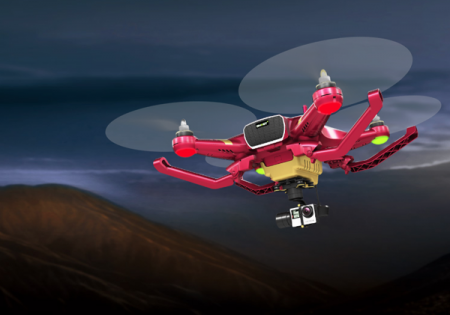 Intorduction
All of GHOST+ series has the HERO flight controller inside, which provides better flight performance. With its built-in inner damping, controllers, 3-axis gyroscope, 3-axis accelerometer and barometer, the integrated GPS system offers position holding and stable hovering.

Features:
100% Factory Installed and TestedAPC 12×4.5 Propeller Included
Specifically designed Electronic Speed Control (ESC) for quad copter
Real–time FPV system transmit signal up to 1000m
No exposed wires for aero-dynamic performance
LCD Display Screen with Built-in 5.8G Receiver and the Battery
Metallic finished body shell with sleek scheme
Efficient and rugged design that can fly in the winds up to 30mph
Quick-release gimbal adaptor for various camera options
TTRobotix APP(IOS & Android) for real time flight data and provide waypoint function for flight planning
Description

Long Range Filming from AEROMASTER
With a maximum range of 1,000m, AEROMASTER offer the high performance, lightweight wireless video solution. applications include: Film shooting from above, Live broadcast, Inspection and Monitoring… ect.
FPV OSD Combo Ready To Fly
Everything you need is included and ready to fly, offering you a complete aerial film tool in one box. Just attach your GoPro series on it, and show FPV view and the flight status on a LCD monitor.
12" APC Propellers
The 12×4.5MR/12×4.5MRP propellers are the latest model from APC, developed specifically for multirotors. Lightweight molded nylon construction reduces rotating mass for less drag and more efficiency.
Slide Battery Box
Intelligent power display system on the surface of the AEROMASTER provides battery capacity check and anti-spark design. You can use standard LiPo batteries and saving cost.
WIFI Communication
AEROMASTER comes with a professional WIFI module,which can connect with your smart device. The TTRobotix APP provides you a detailed overview of status such as location, battery capacity and GPS.
LIVE FPV VIEW
Real-time 5.8G wireless video transmission from AEROMASTER, performance and flexibility in a compact lightweight design.
Morpheus H3D-PLUS

Morpheus H3D-PLUS gimbal is a high performance 3-Axis gimbal to work with GoPRO Series Provide better view of the camera lens. Retractable Landing Skid brings No barriers for your in-flight shots.
All-In-One Performance Quadcopter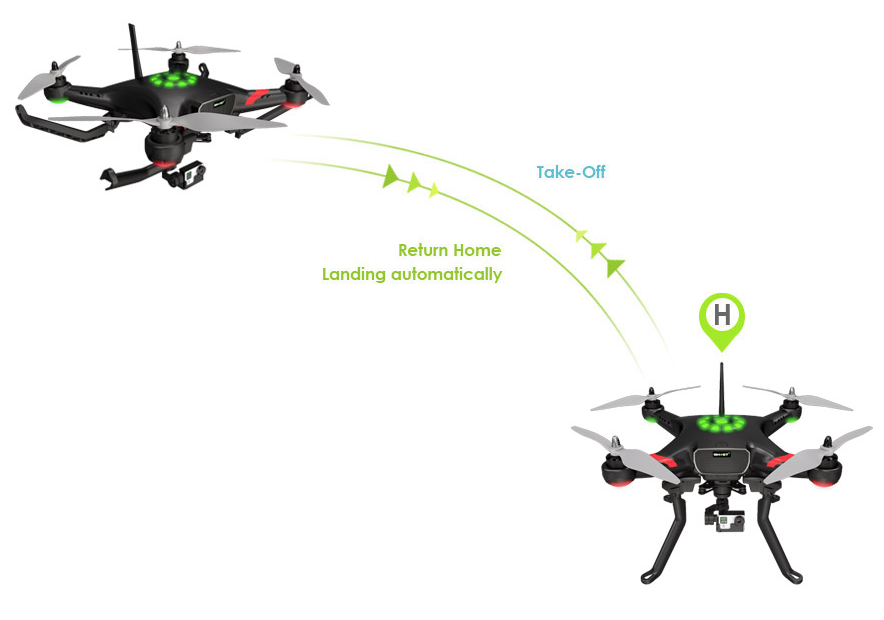 The AEROMASTER innovative quadcopter by TTRobotix is all you need to start sharing and viewing the world from the sky. The AEROMASTER is easy to fly and offers up to 15 minutes of flight time, and has optional stabilized gimbals for you to create astonishing aerial imagery.
You can imagine how easily the AEROMASTER will help you to document sports or other events. It's perfect for travel and especially for those GoPro fans who want to capture the highlight of the outdoor activities.
Even if you never fly before, landing the AEROMASTER can be easily and safe. All you need to do is just one tap the commander of RTH function which will landing itself precisely while the GPS signals is higher than 5 levels. When you call it back, or in case of an emergency, it knows how to land safely.
AEROMASTER – Your Eyes in the Sky