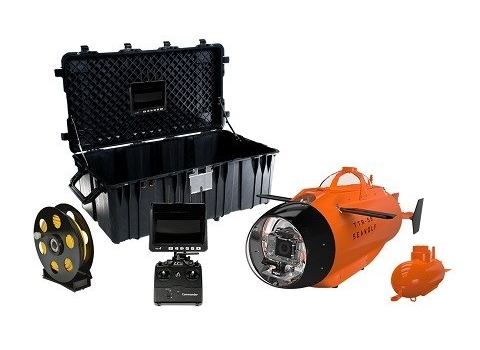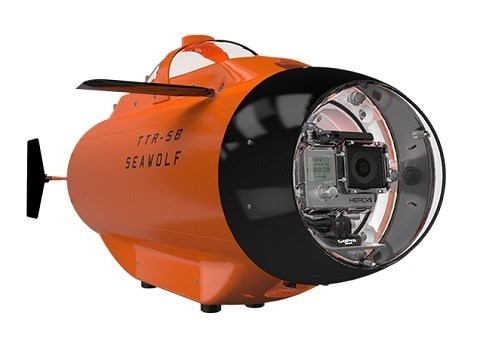 GoPros, most of the time, are used in tandem with drones or UAVs for good aerial shots. But what if you want to shoot videos underwater but don't want to get yourself wet? Here comes the
Seawolf
by TTRobotix – a submersible vehicle for your GoPro.
The Seawolf can accommodate a GoPro with waterproof case inside its high-impact ABS hull. It can go down to a maximum depth of 10 meters with a speed of 1.8 knots or 3.3 km/h. It has a built-in 5,000mAh battery with an operating time of 50 minutes.
You can control the Seawolf in two ways: wireless and cable. For wireless, the Seawolf uses a mini surface boat for WiFi transmission to your smartphone or tablet or to the Bascom D4 remote control with 8-inch screen. For the cable, it uses a 15m or 30m cable with high tension reel.
by Louie Diangson · June 6, 2015