News
Before 2023
TT Robotix SeaDragon Underwater ROV
TT Robotix SeaDragon Underwater ROV
2018.01.09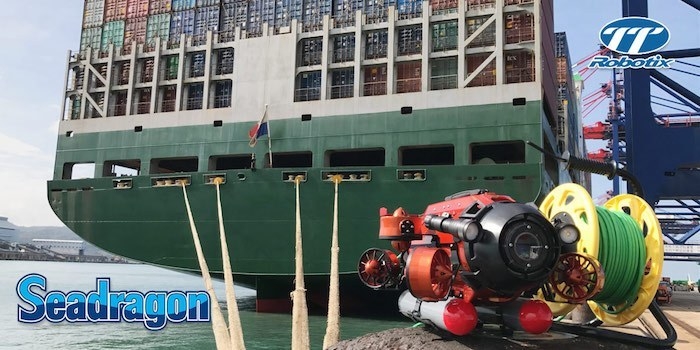 The TT Robotix today at CES 2018 in Las Vegas presented the new version of the SeaDragon radio-controlled submarine. This ROV manages to reach a depth of 200 meters and is sold ready for use with a 200 millisecond Ultra-low Latency transmission system, a 1080p resolution video camera, six TT-100 450rpm / V brushless motors, a speed regulator with 30A and two batteries.

The submarine is equipped with three propellers with verifiable pitch per side that allow you to maneuver the SeaDragon in all directions very precisely.

The SeaDragon can also use a whole range of accessories such as flashlights, a robotic arm, sonar and in addition to the traditional radio control, it can also be operated using a Joypad like that of the Xbox.