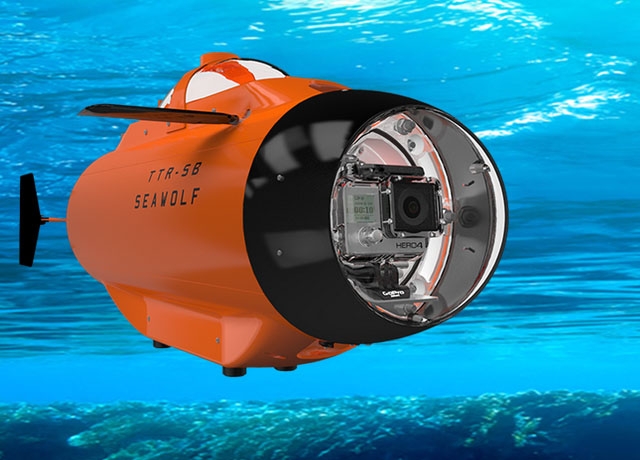 Camera drones are all the rage today, but what if you want to take your camera down into water instead of up into the air? That's where the Seawolf comes in.
Created by the company TTRobotix, the Seawolf is a remote control submarine that's designed to carry a small camera for underwater photos and videos.

The 7.7 kilogram (~17 pound), 70cm long sub can dive down to a depth of 8 meters and features a mounting point on the front that can fit a GoPro HERO3 or HERO4 action camera. The 5-blade brass propellers allow the sub to travel at up to 3.5kph (~2.2mph), and the built-in battery can power the vessel for up to 50 minutes on a charge.

The Seawolf will be launching to the public in August 2015 and will come in salt and fresh water versions for $999. Check out the product page on TTRobotix's website for more information.