News
2023
ThunerTiger Unveils New TM-450 Mini Quadcopter Drone with a Focus on Commercial and Military Markets
ThunerTiger Unveils New TM-450 Mini Quadcopter Drone with a Focus on Commercial and Military Markets
2023.08.13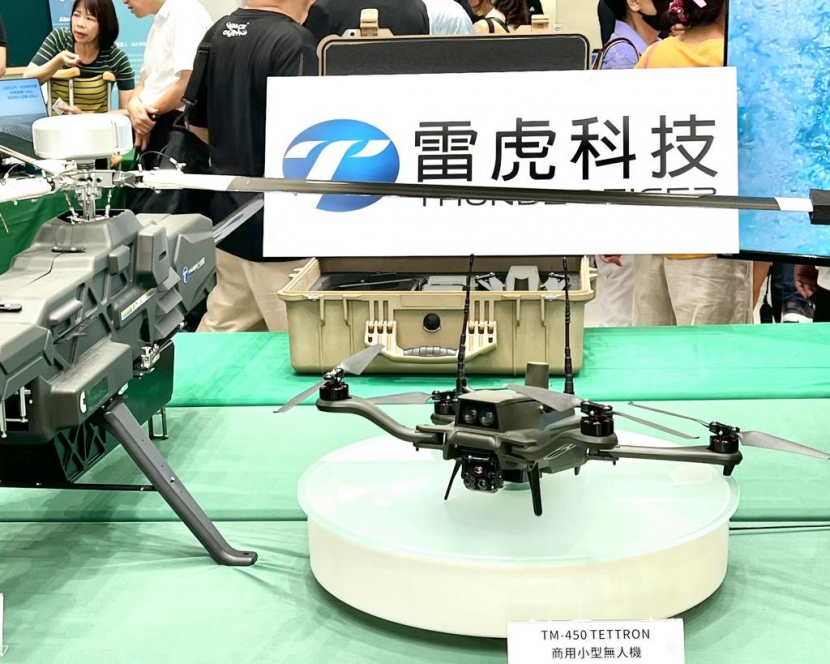 To demonstrate the government's emphasis on and support for the national drone industry, following President Tsai Ing-Wen's visit to the Asia AI Center in Chiayi County on August 13, 2022, ThunerTiger (Stock Code: 8033) showcased their latest commercial drone incorporating Israeli military technology during the one-year anniversary of the National Drone Team on August 12 of this year. This new drone model resembles a civilian mini drone and is specifically designed for short-range reconnaissance (SRR) beyond visual line of sight for small units on the battlefield.

ThunerTiger Corp's Chairman, William Chen, demonstrated the self-developed portable commercial drone model "ThunerTiger TETTRON TM-450" to Weng Zhang-liang, the elected five-star county magistrate of Chiayi County. This drone is intended for use in military, police, government, coast guard, and industrial sectors to address the increasing demand for drones triggered by geopolitical changes and the Russia-Ukraine conflict. The company plans to present this drone at the Taipei Aerospace & Defense Technology Exhibition in September.

From the case of the Russia-Ukraine conflict, it can be observed that small drones have become indispensable equipment on the frontlines. Whether for reconnaissance or even direct attacks, they have changed the norms of tactical utilization, leading to accelerated enhancement of small drone reconnaissance capabilities by the U.S. Army.

In the future, it is noteworthy that China has tightened control over the export of drone manufacturers such as DJI. Meanwhile, the U.S. drone unicorn company SKYDIO has officially announced its focus on developing drones catering to military, police, and government needs.

This latest commercial drone from ThunerTiger Corp. weighs around 2kg and features a foldable design. It utilizes Taiwan-manufactured (MIT) and allied tech products, completely eliminating the use of red supply chains, ensuring the highest level of information security protection. Equipped with Israel's advanced NextVision micro drone optics/infrared technology boasting three lenses with over 20x zoom, and powered by NVIDIA chips, it possesses robust AI image recognition and tracking capabilities. This product is expected to greatly benefit global military, police, government, and industrial sectors. In this context, it is estimated to hold unlimited prospects and is projected to greatly enhance the company's revenue potential.