News
2023
Thunder Tiger Unveils Prototype of Unmanned Surface Vessel (USV)
Thunder Tiger Unveils Prototype of Unmanned Surface Vessel (USV)
2023.08.08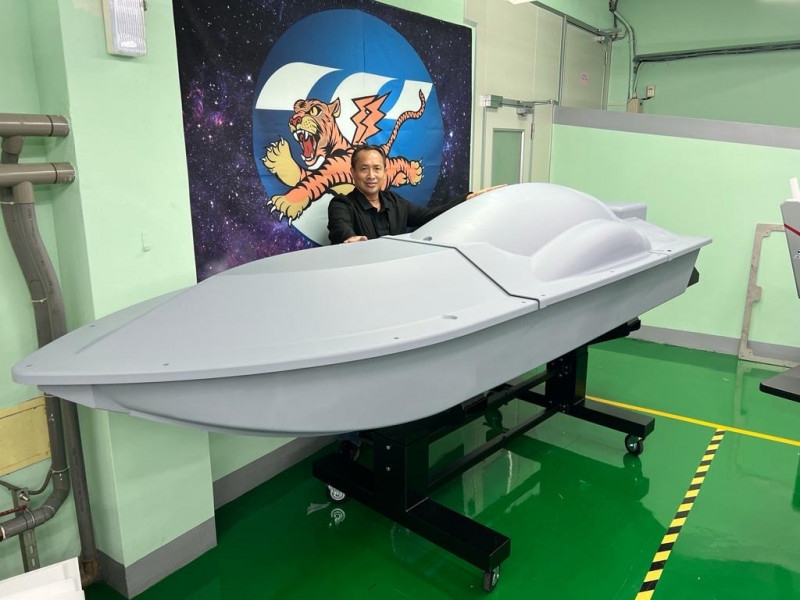 Thunder Tiger Corp. has unveiled the prototype of an Unmanned Surface Vessel (USV) named "Sea Shark 400," also known as the "Sea Shark," which measures 4 meters in length and can reach a top speed of 65 kilometers per hour. The vessel has a range of 300 kilometers and shares similarities in specifications with recent attack-oriented USVs from Ukraine.

Thunder Tiger Corp. is actively engaged in the development of various unmanned vehicles, extending beyond just aerial drones. The Sea Shark USV is equipped with real-time cameras that allow captured images to be transmitted to remote operators for instant monitoring. When the need arises to approach distant targets, operators can issue commands for the unmanned vessel to carry out its mission.

Thunder Tiger has officially established its presence within the "Marine Technology Innovation Center" (MTIC) under the Ministry of Economic Affairs in Kaohsiung. The company has signed a memorandum of understanding with the Intelligent Vehicle Mobility Lab (IVC) at the Metal Industries Research & Development Centre, both entities planning to collaborate within the research facility. This collaboration aims to integrate artificial intelligence (AI) with Thunder Tiger's existing unmanned vehicles, facilitating research and development across maritime, aerial, and underwater domains.

With its inclusion in the national-level Marine Technology Innovation Center, Thunder Tiger Corp. is poised to accelerate advancements in fields related to both military and civilian applications, including underwater submarines and various underwater vehicle clusters. The company is set to officially showcase its achievements at an aerospace exhibition in September this year.

Thunder Tiger Corp. achieved significant recognition in 2022 by being selected for the Ministry of Economic Affairs' "Dual-Use for Military and Civilian" and the Ministry of National Defense's Army "Military Commercial-Standard Unmanned Aircraft" drone development programs. As a result, it has emerged as a highly esteemed manufacturer in the unmanned aerial vehicle industry.