News
2023
Thunder Tiger Corp. Explores Cooperation with Drone Gimbal Camera Company in Israel
Thunder Tiger Corp. Explores Cooperation with Drone Gimbal Camera Company in Israel
2023.05.21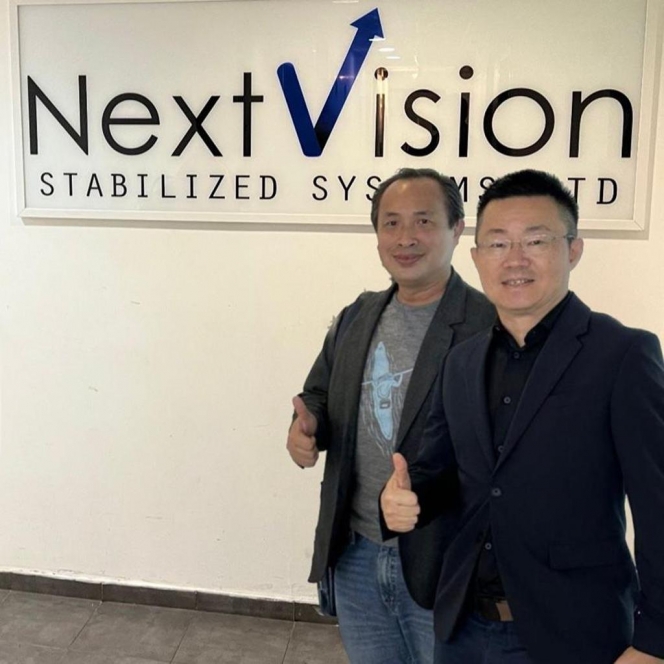 Amidst a ceasefire agreement between Israel and Palestinian militant groups, William Chen , Chairman of Thunder Tiger Corp., led a delegation to Israel for a five-day exploration activity. The primary purpose of the visit was to meet with Israel's defense technology company, NextVision Stabilized System, to discuss potential collaboration opportunities and deepen cooperation between the two parties.

Thunder Tiger Technology aims to leverage NextVision's advanced technology to develop customized AI gimbal camera technology for integration into Thunder Tiger's drone platform. This move seeks to enhance Thunder Tiger's drone capabilities, including meeting the requirements for the prototype contract awarded by the Executive Yuan in the "Military Commercial-Standard" drone project, the dual military-civilian research project, and the ongoing development of unmanned vehicle image processing capabilities, catering to day and night surveillance as well as asymmetric warfare needs.

During the visit, Thunder Tiger Corp. also visited the Taiwan External Trade Development Council's startup center in Tel Aviv. Recognizing Israel's leading position in the military and drone technology sectors, Thunder Tiger Corp. will collaborate with the Taiwan External Trade Development Council to introduce Israel's advanced drone technology, thereby enhancing Taiwan's drone industry competitiveness in both asymmetric warfare and commercial demands.

Thunder Tiger believes that this exploration will bring forth more collaborative opportunities for the company, further elevating Taiwan's drone industry's innovation capacity and international competitiveness.